Blossom Music Center Limo's Party Buses
Arrive in style to Blossom Music Center. The party starts when we pick you up. Our licensed cars allow to drink on the way to the concert. We provide the ice you provide the drinks.
We pick you up two hours before the show starts.Leaving you plenty of time to tailgate before the concert. We will be parked in a lot minutes away from the gate. Return you back home.
Our flat rate pricing for anywhere in Cuyahoga and Summit county's  includes tax does not include 20% suggested gratuity . For rates outside of Summit and Cuyahoga counties just give us a call.
Blossom Music Center Transportation Rates (includes tax)
$269.36 up to 4 passengers in a  town car
$336.96 for a 7-passenger Presidential SUV
$421.20 for 14 passenger transit                 $466.56 for a 11,12 or 14 passenger taxi party vans
$486.00 for a 2015 Ford Van Terra 13 passenger party bus (with or without table)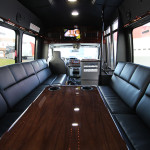 $673.92 for a 14 to 20 passenger luxury party bus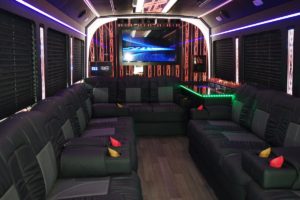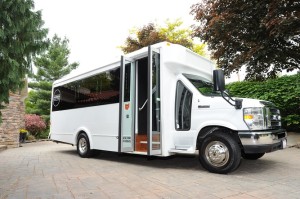 Our party bus rocks!
We also travel to House of Blues, Hard Rocksino Northfield Park, Quicken Loans Arena and Nautica Jacobs Pavilion. We offer Drop off pick up service to these locations. No waiting time while you are at these locations. Requests a quote under the reservations tab above.
Taxi Limo Transportation to Blossom Music Center Concerts
Blossom Music Center – Cuyahoga Falls, Ohio
24 Upcoming Events
ALL PERFORMANCES AT BLOSSOM MUSIC CENTER
Blossom Music Center
, Cuyahoga Falls, OH
CHRIS STAPLETON
Blossom Music Center
, Cuyahoga Falls, OH
GREEN DAY
Blossom Music Center
, Cuyahoga Falls, OH
JOHN MAYER
Blossom Music Center
, Cuyahoga Falls, OH
DEEP PURPLE AND ALICE COOPER
MATCHBOX TWENTY AND COUNTING CROWS
~~About Blossom Music Center in Cuyahoga Falls, Ohio
Ohio is the home of the famous "Blossom Music Center". The well known music venue was built as an outdoor center for entertainment, including a stage, restaurant , art gallery, outstanding gardens and a beautiful picnic areas. It was built in the midst of over 800 acres of land and its location makes it clear why the Blossom Music Center is a favorite of Ohio's music venues. One of the novelties of the Blossom Music Center, is the lawns that cover the back rows of the seating plan, giving a fantastic outdoor music experience. The lawns also provide an excellent view of the stage. Concerts go on rain or shine, so make sure you double check the weather when buying lawn tickets! Since 2003 when the Blossom Music Center underwent massive renovations, it can now hold over 19,000 people! 5,700 seats are available in the pavilion with another 13,500 spaces available on the lawn. We offer limousine car service and party bus transportation to all these events and all events , Cuyahoga Falls Blossom Music Center,House of Blues,Hard Rocksino Northfield Park,Quicken Loans Arena and Nautica Jacobs Pavilion.